Recently, the major breakthrough in the treatment of diabetes, scientists have invented a human embryonic stem cells can be transformed into a method to produce and release insulin cells. New Technology researchers from Harvard invention substantially rebuilt during the formation of β cells, the cells are located in the pancreas, the role is the secretion of insulin. Related results were published in a recent "Cell" magazine.
Embryonic stem cells become β cells transplanted into mouse models quickly restore blood glucose levels
The researchers added five kinds of different growth media and 11 kinds of other molecules in the flask, including proteins and sugars, training more than 35 days of embryonic stem cells to turn into mature β cells. It is more a surprise that, in a 500 mL flask can produce 200 million β cells; In addition, the training program appear to be equally applicable to induced pluripotent stem cells.
Throughout the study period of 15 years, they hope in the next few years, the cells can be transplanted into humans. At present, the mice have received encouraging results, the reconstruction of β cell transplant to diabetic mice after two weeks, the mice quickly restore blood glucose levels stable. Currently, scientists are the reconstruction of β cells transplanted into primates observed treatment effect.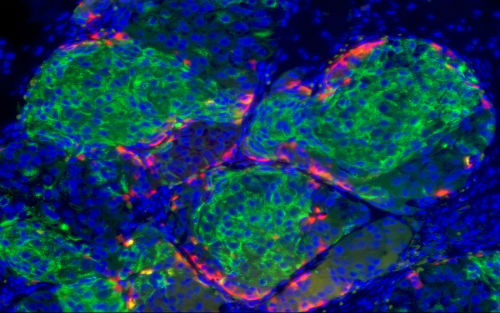 According to the US Centers for Disease Control and Prevention statistics, by 2012, the US has 2910 million people suffering from diabetes, accounting for 9.3 percent of the entire US population. Currently, patients with diabetes mainly to maintain a stable blood sugar levels by injection of insulin, a process that requires continuous monitoring and attention. Patients can not effectively control blood sugar levels may eventually blindness, may also lead to nerve damage and heart disease.
Lead researcher Douglas Melton, said: "Our study is expected within 10 days the treatment of diabetes, the breakthrough for the treatment of chronic diseases such as diabetes is unprecedented."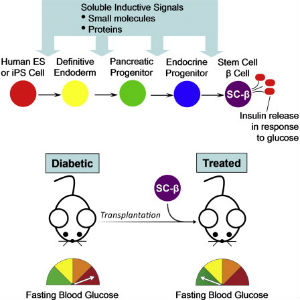 Two major obstacles
Unfortunately, this breakthrough barriers still exist, especially for those with type 1 diabetes. The immune system of these patients actually the insulin-producing β cells in the target and destroy such cells. Therefore, Melton team is trying to find them to rebuild the protective layer of β cells, to ensure the safety of these cells in type 1 diabetes patient.
In addition, there are some obstacles from the political and moral constraints, because many people oppose human embryonic stem cell research, therefore, researchers are trying to use other types of stem cells to rebuild β cells.
University of Illinois professor of bioengineering American Jose Olberholze said: "I think this a major breakthrough even more than the discovery of insulin, although insulin has saved countless lives of patients, but patients can not live a normal life, this research is expected. completely cure diabetes. "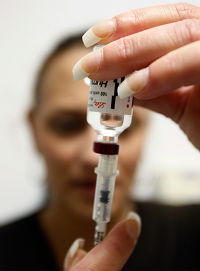 Highlights
Professor Douglas Melton son in a baby when he was diagnosed with diabetes at the age of 14, his daughter has been diagnosed with diabetes. Now his son, 23-year-old, 27-year-old daughter. As a father, he was facing such a major breakthrough is not a surprise, he just hopes to solve the current problems as soon as possible, to cure his children.
From - Biological Exploration